One evening in January of 2022, at an awards dinner for the Treasure Island & Madeira Beach Chamber of Commerce in West Florida, an unlikely conversation occurred between six random members. It started because the food at the event wasn't that great. But as the discussion continued, dissatisfaction slowly shifted towards gratitude as the members recognized they weren't going to bed hungry that night. In Pinellas County, where they live, about 100,000 people are food insecure, with only 40 food pantries to provide free meals. As the group talked further that evening, they committed to meeting the following week to discuss what they could do to help the less fortunate in their community.
One of those members was SpotOn Account Executive Eurich Griffin III, who had been presented with the 2021 Ambassador of the Year award that same evening. Over the past year, he had brought dozens of guests from the local business community to meetings, many joining the chamber. Dubbed the "Michael Jordan of connectors," Eurich has been instrumental in making introductions that have led to many successful business ventures and community projects. Even the Chamber of Commerce and the City of Madeira Beach are two of his SpotOn clients—benefiting not only from Spoton's transparent pricing on payment processing and business solutions but also gaining an invaluable resource with Eurich as their Account Executive.
"I try to help all my clients be successful. Being a SpotOn Account Executive is not just about saving businesses money, but about giving back to the community in whatever way I can." –Eurich Griffin III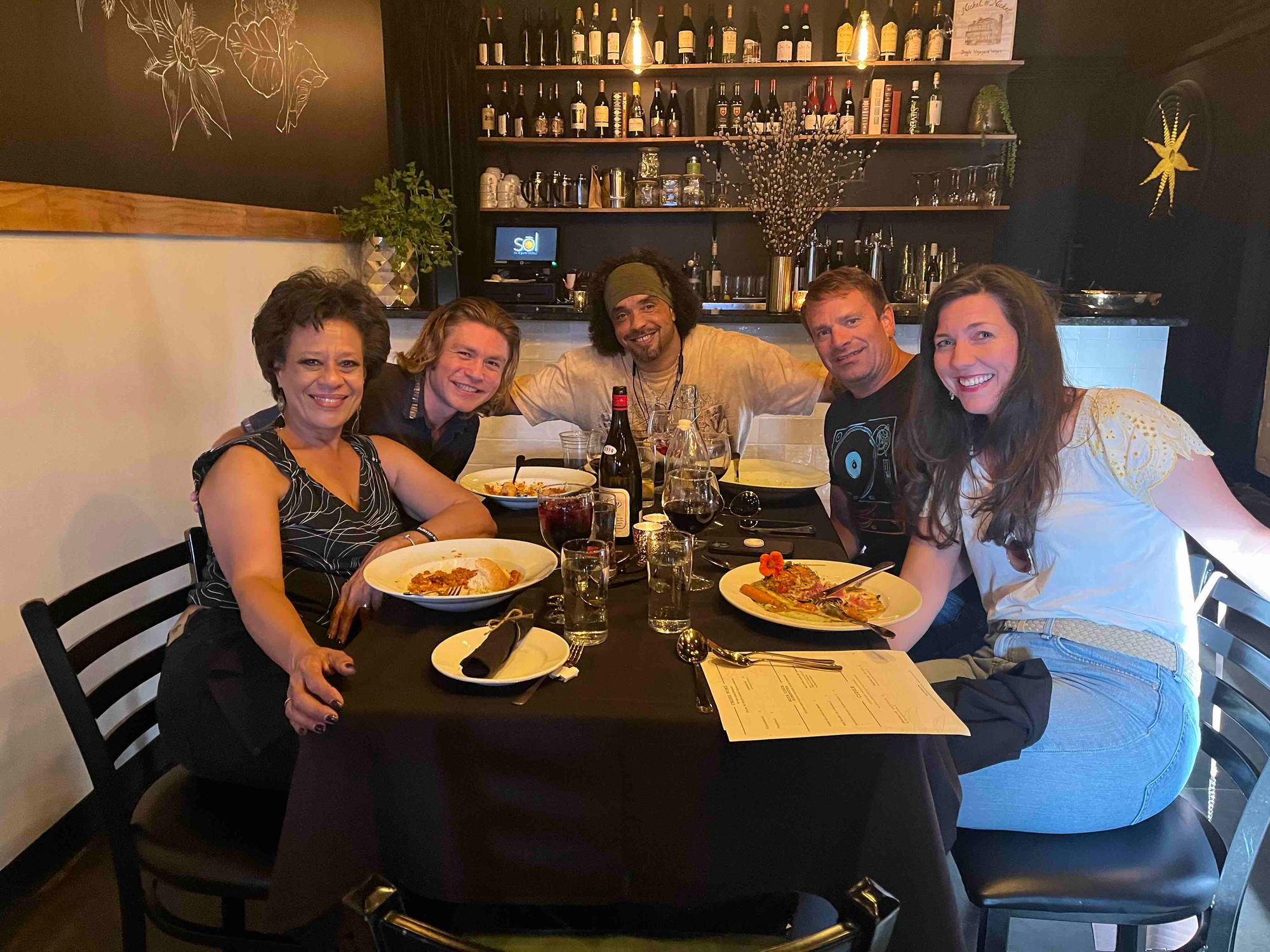 Another member at the table was Jessica Hooper. She's on the board of directors for the chamber and is a representative of APDS—a company with a social mission to prepare justice-impacted individuals for living wage careers all over the country. "Eurich's done a phenomenal job of carrying out corporate social responsibility endeavors, and I've loved working with him and SpotOn," she says.
A few weeks after the dinner, the six members formed Hand Up Pinellas (HUP), a name that Griffin came up with to signify the group wanted to give people not just a handout, but rather a hand up out of poverty. For their first event in April of 2022, HUP organized volunteers to make sandwiches at Gateway Subs in St. Petersburg to be served at a local food pantry called Suncoast Haven of Rest Rescue Mission. Along with the sandwiches, the team also distributed chips, bottles of water, and cards that included local and national resources and three job opportunities.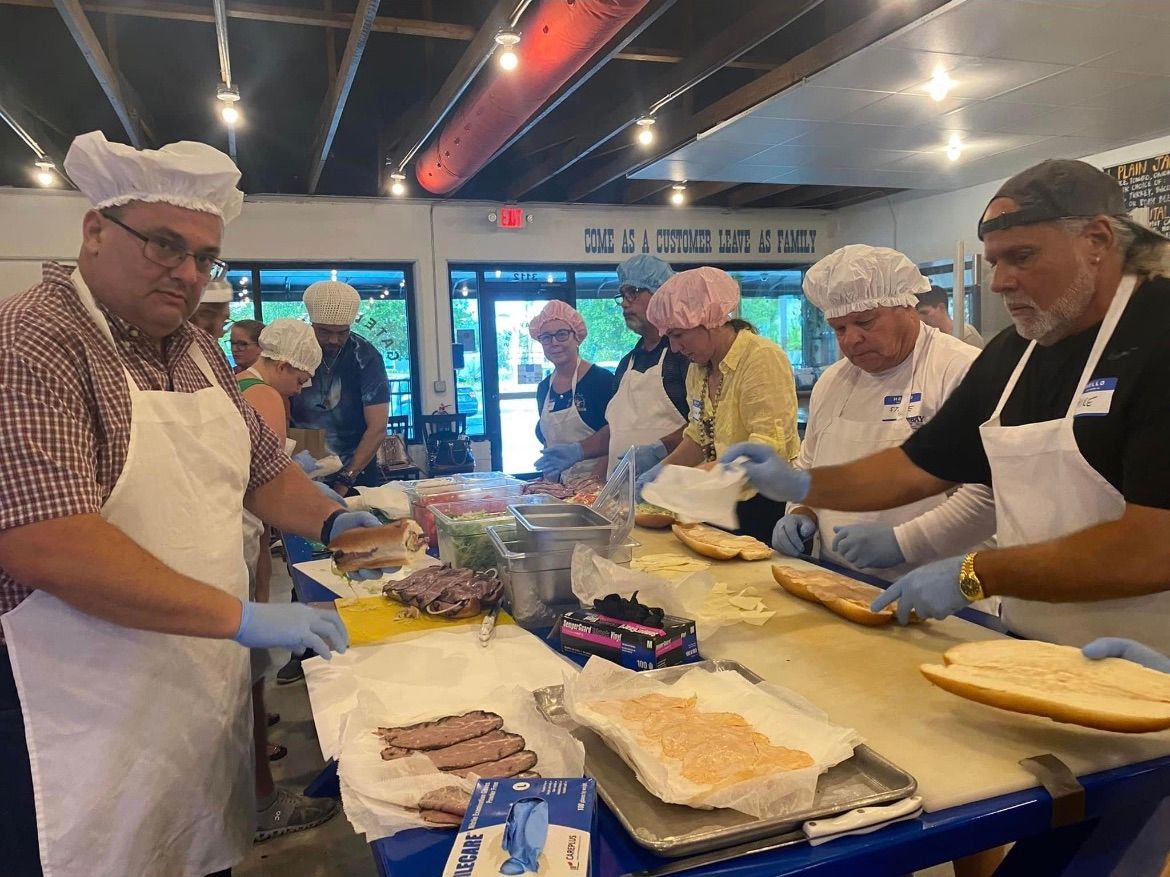 HUP's next event to feed the homeless will take place on June 6, 2022. And this time, in addition to distributing sandwiches on the streets, a portion of the food will also be directed to the homeless on the beaches in Florida. "Most people don't think the beaches have homeless issues. But they do, and the homeless aren't just inside the city," states Eurich.
For the upcoming event, the team has reached out to the three different mayors of the jurisdictions they'll be handing out the food. "We wanted to be cognizant of what we were doing and how this might impact the local community," says Jessica. "We made sure that we exercised diplomacy and got everybody's buy-in before moving forward."
SpotOn, along with the chamber and local businesses, has also donated funds or food to show their support for HUP events. "I just like that SpotOn is always willing to do something to help the local environment. This has been the third time they've provided financial assistance," Griffin says, speaking of donations approved by SpotOn CEO Zach Hyman for another one of his SpotOn clients—Women With Purpose. To date, Eurich's helped them raise over $3,000 to provide non-medical financial resources to cancer patients in the county. "I try to go above and beyond for my SpotOn clients," Eurich says. "That's not in my job description, but I just take pride in doing that."
As an Account Executive for SpotOn, Eurich is in a position where he can combine his networking skills and passion for helping people to give back to the local community. But along with his philanthropic endeavors, he wants to get the word out that SpotOn is a software and payment company that goes out of its way to make sure customers are getting the most out of their point-of-sale systems and management solutions. "We don't have the name recognition that some of our corporate competitors do, but business owners should know that SpotOn is different in how it cares for its clients. Our competitors will sign somebody up, and they'll never come back. However, I always stay very involved with all my clients."
To learn more about volunteering at your local food pantry, please visit www.feedingamerica.org/find-your-local-foodbank.
And if you'd like to contribute to Hand Up Pinellas, please mail your donation to 12601 Gulf Blvd, Treasure Island, FL 33706. Checks can be made out to Treasure Island Madeira Beach Chamber of Commerce – Hand Up Fund.